The retirement of Cameroun legend Samuel Eto'o saw a close to a distinguished career which spanned more than 20 years. It was little surprise that on social media, the debate of who the greatest forward in Africa sprung up with one familiar name trending Didier Drogba.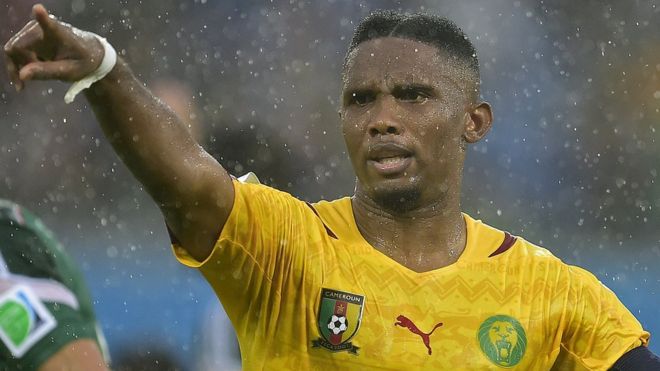 Throughout their peaks, both players were always compared with each other. Drogba was the face of Roman Abramovich Chelsea, with the Ivorian critical to the early success of the club after signing from Marseille in 2005.
His physical style of play and his ability to score from any chance made him a nightmare for defenders. He also helped Mourinho implement the 4-2-3-1 formation which was an anomaly to the 4-4-2 formation popular at the time.

Drogba was equally influential for the national team helping his country qualify for the World Cup for the first time in 2006. He was also named African footballer of the year on numerous occasions and is the highest scorer for his country.
Despite his relative success his lack of Afcon trophy is one of the criteria that makes him lag behind when the argument about the greatest forward in Africa is made. Eto'o meanwhile satisfies these criteria with his two Afcon victories and is arguably the most successful African footballer in history.
At his peak, Eto'o was a complete forward capable of destroying defenders with pace and had a killer instinct in front of goal. He also helped both Barcelona and Inter Milan achieve trebles in subsequent seasons.
He is also the record AFCON goalscorer and holds the award for his national team and has an Olympic gold medal to his name. other illustrious names such as Roger Milla and KanuNwankwo pop up but none of these players come close to what Eto'o achieved during his playing days.
So until another forward from Africa attains a similar achievement,Eto'oremain the greatest forward from Africa.